Greg Brenner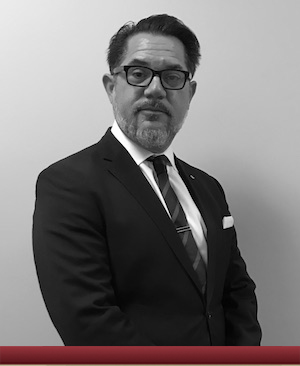 Chief Trial Attorney of Counsel
San Diego "Of Counsel" attorney, Gregory D. Brenner, is a well-known and accomplished attorney throughout the County of San Diego and Los Angeles. He has an extensive knowledge of the law and is a talented litigator both inside and outside the courtroom.
Mr. Brenner was born in Los Angeles and has lived there his entire life except for the four years spent attending the University of Arizona where he earned his Bachelor's Degree before coming home to attend Loyola Law School and obtaining his Juris Doctor Degree. At Loyola, he was awarded the American Jurisprudence Award for Trial Advocacy. Mr. Brenner also served as a Federal Judicial Extern for the Honorable Stephen V. Wilson in the U.S. District Court, Central District during his time at Loyola.
Before practicing as a private criminal defense attorney, Mr. Brenner was a Deputy Public Defender for over six years with the Los Angeles County Public Defender's Office. This prior experience has given him invaluable insight into the criminal justice system and the entities that work within it. It is this experience and knowledge as well as these relationships that make him an asset in any criminal defense case. Today, Mr. Brenner is able to use his former position as a Deputy Public Defender and the connections that he forged throughout the criminal justice system to his advantage enabling him to better build a compelling case for every one of his clients.
With over two decades of experience, Gregory D. Brenner continues to provide unparalleled criminal defense to his clients, giving them the high-quality representation that they need and deserve. To him, there is no greater duty or obligation. Mr. Brenner has owned and operated his criminal defense firm since 2001. He has also been a member of the Los Angeles Superior Court panel of attorneys authorized to accept court-appointed criminal defense cases through the Indigent Criminal Defense Appointments Program (ICDA).
Mr. Brenner is admitted to practice law as an attorney and counselor of the United States District Court for the Central District of California as well as in all state courts throughout California. He has successfully represented clients in criminal and D.U.I. cases in Los Angeles, Ventura, San Bernardino, Riverside, San Diego, and Santa Barbara Counties. Mr. Brenner has also conducted hundreds of D.M.V. Admin Per Se Hearings. He is a member of the American Bar Association, the State Bar of California and the Los Angeles County Bar Association.
Mr. Brenner has been featured on several television shows including: "Good Morning America," Court T.V.'s "Catherine Crier Live," "On Air with Ryan Seacrest," "Celebrity Justice," and "Fox News Live." He has been quoted in the New York Post.
Gregory D. Brenner has stood up for the rights of clients in courtrooms throughout San Diego and the greater Los Angeles area his entire career. He is a compassionate, fair and honest advocate whose pugnacious spirit assists him in his fight to protect the rights of his clients. He understands both the importance and the need for justice.
His practice is devoted exclusively to D.U.I. and criminal defense. His sincere yet aggressive style has earned him a strong reputation in the legal community and it is a reputation he takes seriously. Mr. Brenner has developed strong relationships with prosecutors and judges throughout San Diego and Los Angeles Counties and his knowledge of the criminal justice system and how best to navigate through it puts his clients at ease. He understands that it is both what you know and who you know that matter when it comes to defending his clients and prides himself on being a voice for the voiceless.
Brandon Naidu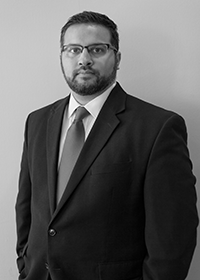 Attorney of Counsel San Diego
Brandon Naidu started his academic career as an Officer Candidate with the United States Marine Corps ROTC program at the University of Utah in 2004. While his goal was to serve his country as a naval aviator, a medical condition cut his military career short which forced him to re-evaluate how else he would serve his community. Mr. Naidu chose to take his bachelor's degree to the next level by achieving his master's degree in economics from the University of Utah, focusing on creative approaches to multinational economic crises.
Halfway through his master's degree program, Mr. Naidu realized that the problems he set out to understand and solve could not be practically achieved through economic models and theories; but rather through direct action via the law. After earning his master's degree, Mr. Naidu attended California Western School of Law, and early in his first year, he developed a strong interest in defending civil liberties and those accused of crimes. Mr. Naidu accepted a position with the California Western Community Law Project, where he primarily worked and assisted San Diego citizens accused of crimes without adequate access to representation. As a recipient of California Western's Academic Excellence Award, and, law clerk with various law firms as well as, the Legal Aid Society, Mr. Naidu continued to drive his passion in criminal law.
Mr. Naidu trained with the best DUI defense attorneys in Southern California. As a practicing attorney, he has continued his focus to providing a high standard of criminal defense for his clients. Mr. Naidu has dedicated his career to the defense of individuals accused of driving under the influence and other criminal offenses. Mr. Naidu is licensed to practice law in all California Courts and the United States District Court, Southern District of California. Additionally, he is a member of the Criminal Defense Bar Association and Criminal Defense Lawyer's Club, the American Bar Association, the San Diego County Bar Association, the California Western Access to Law Initiative, and is a proud volunteer attorney with the San Diego Community Law Project.
Sami Haddad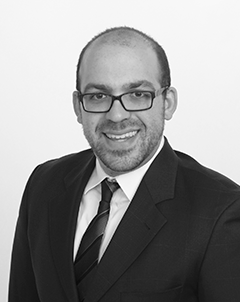 Attorney of Counsel
Sami Haddad is licensed to practice law in the State of California and in United States Southern District Court of California. Sami represents family law and criminal law clients throughout California.
Before joining the San Diego Criminal Attorney Law Firm, Sami owned his own law practice, emphasizing issues in criminal law, family law, and both Civil and Domestic Violence Temporary Restraining Orders. Sami handled all client intakes and consults, and received top reviews from each of his clients, who emphasized his empathy, listening skills and command of the attorney-client relationship.
Sami was previously the managing attorney for The Curran Law Firm, where he handled complex issues in criminal law, DUI and family law. Sami managed a staff of three attorneys, and six interns, providing them with legal tasks and coordinating the firm's strategy. Prior to managing The Curran Law Firm, Sami was an associate litigation attorney with the firm of Lee, Shome & Kennedy. 
Before graduating from California Western School of Law with a Juris Doctorate with Honors in Business Law, Sami had broad experience in criminal law, civil litigation and family law. Among other things, he was a law clerk for the Office of General Counsel for Space and Naval Warfare Systems Command (SPAWAR).
Sami is a first time bar passer. While attending law school, Sami was the Editor-in-Chief of the Commentary, California Western School of Law's only student-run newspaper. During Sami's tenure as its Editor-in-Chief, the American Bar Association nominated the Commentary as Best Law School Newspaper in the Nation.
Before attending California Western School of Law, Sami attended the University of California, Los Angeles, graduating with a degree in Economics and a minor in Political Science.
Sami was born and raised in Point Pleasant, New Jersey. His father and mother are in the Navy and he moved to San Diego in 2007. 
Sami is a member of the Italian National Bar Association, the San Diego Bar Association and the American Bar Association. He is a member of the San Diego Volunteer Lawyers Program and the Community Law project, giving back to his community and providing the indigent with free or low cost legal services. In his free time, Sami enjoys poker, watching sports, cooking, and playing chess.
Thomas J. Beck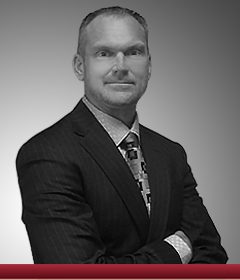 Thomas J. Beck, Director of Operations
Thomas Beck joins The San Diego Criminal Attorney Law Firm as the Senior Director of Operations and Client Operations. Mr. Beck has spent over 19 years as an industry leader and has worked with one of the largest law firms in Arizona focusing only on DUI and criminal defense. Mr. Beck joins San Diego Criminal Attorneys Law Firm and brings a dedication of excellence that consistently exceeds our client's expectations. Mr. Beck is a critical liaison between New Client Relations and the Senior and Associate attorneys within the law firm. Mr. Beck is part of the initial process in determining each element and responsibility of each team member in how they will respond and engage in each client's case. Mr. Beck works closely with the senior trial attorneys, associate attorneys, department of motor vehicle attorneys, and the private investigators within the law firm. With a focus of treating each client like our only client we consistently strive every day to go beyond our client's expectations.
Thomas (TJ) Filicia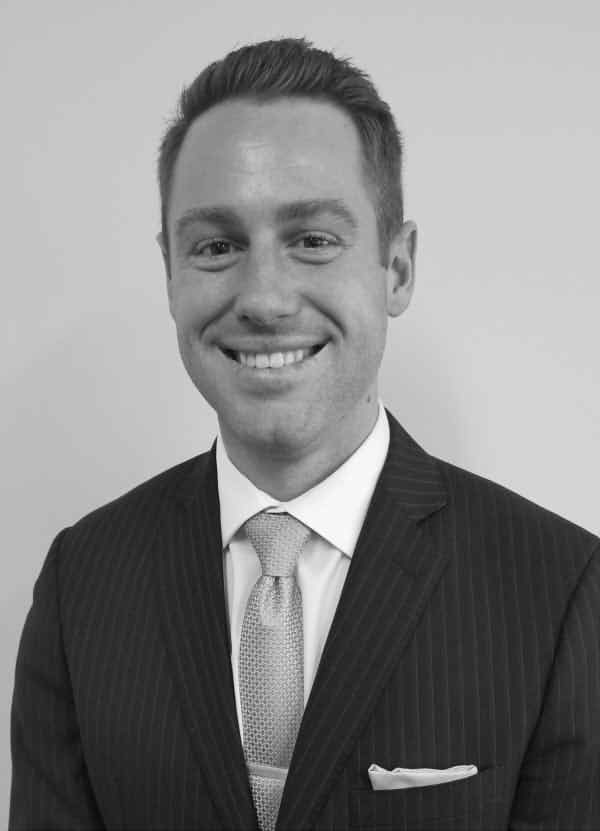 New Client Relations
Thomas Filicia joins the San Diego Criminal Attorney Law Firm, as the firm's Director of New Client Relations. Thomas is responsible for extensively evaluating each case, and then consulting with the rest of the team to determine how the specific needs of each individual client can best be addressed. Thomas' attention to detail, team mentality, and communication skills have made him a valuable asset to our firm
Thomas was born and raised in San Diego, and has resided in Southern California for most of his life. He is a graduate of the Syracuse University College of Law, where he was a member of the school's American Bar Association Negotiation Team. At Syracuse, he developed a passion for criminal defense law, and clerked for a law firm that handled primarily criminal appeals. He has drafted appellate briefs in several areas of criminal law including Parole Violations, Domestic Violence, Rape, and Murder. After graduating law school, Thomas worked for one of San Diego's preeminent Construction Defect and HOA law firms. He is also a member of the St. Thomas Moore Society for Catholic Attorneys. 
Prior to attending law school, Mr. Filicia studied Communications at Loyola Marymount University, where he also played Varsity Baseball. He then went on to earn his bachelor's degree in Philosophy from St. John's University. At St. John's, he was a member of the University's Ethics Debate Team, which competed annually in national competitions.
Thomas is an avid sports fan, who enjoys staying active, and rooting for the Padres, Lakers, and Cowboys, in his free time.
John Park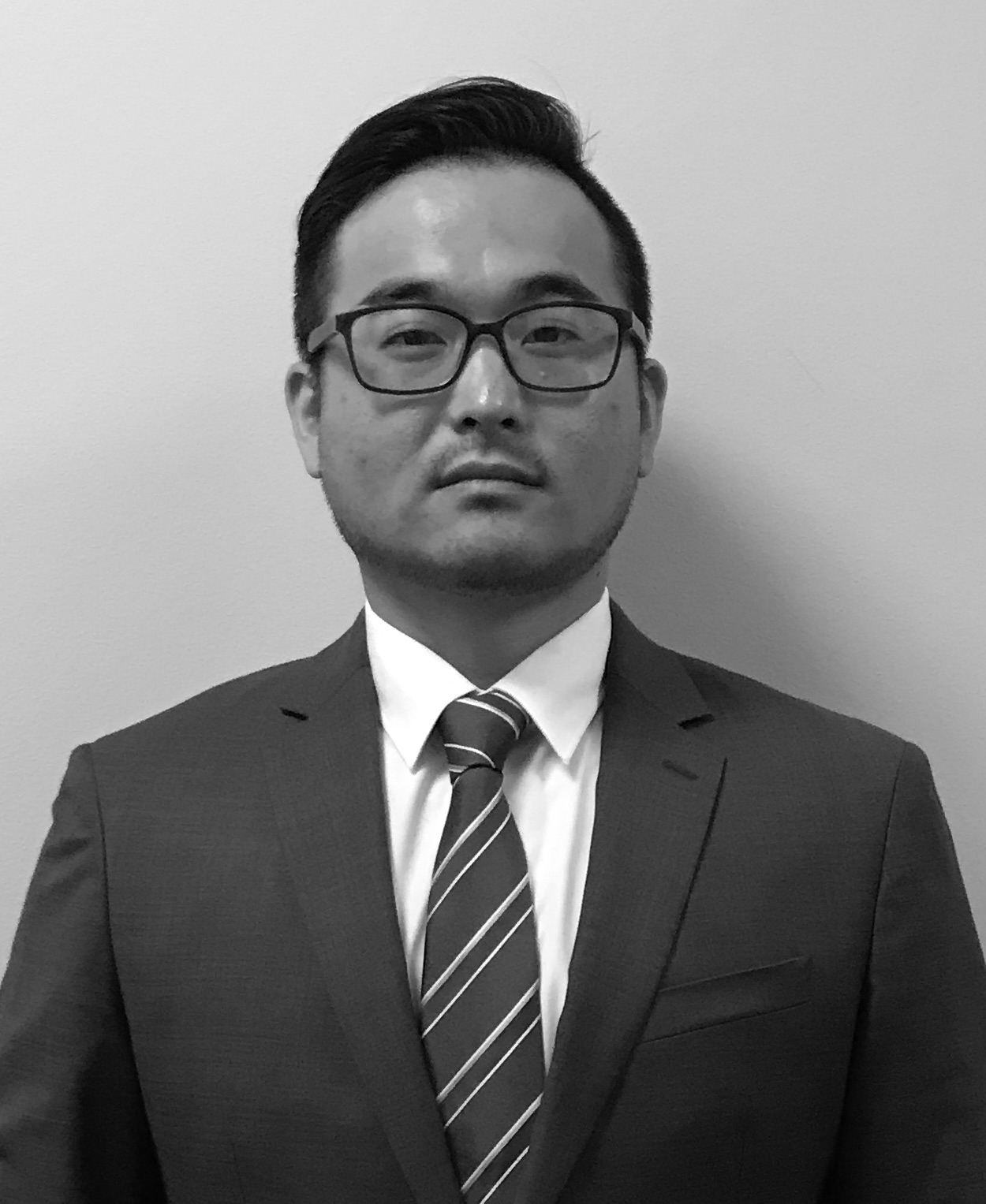 Director of New Client Development
John Park joins the team as the Director of New Client Development.  He is the first point of contact for all new clients, acting as liaison between attorney and client.  Before coming to the firm, John's passion for social justice and desire to be an advocate for all people led him into the education sector, working as a lead educator, principal, and marketing director for 15 years.  John strongly believes in the importance of preserving and fighting for the rights of all people.  Through these experiences, John has developed the capacity to clearly and effectively inform new clients on the services of law firm and provide individual care for each client.  He has a Bachelors in Education from the University of Illinois, Urbana-Champaign and a Master of Science in Educational Leadership from the University of Wisconsin, Madison.  His objective is to provide potential clients with utmost care and importance, ensuring their needs are completely met by the firm.
Richard Silber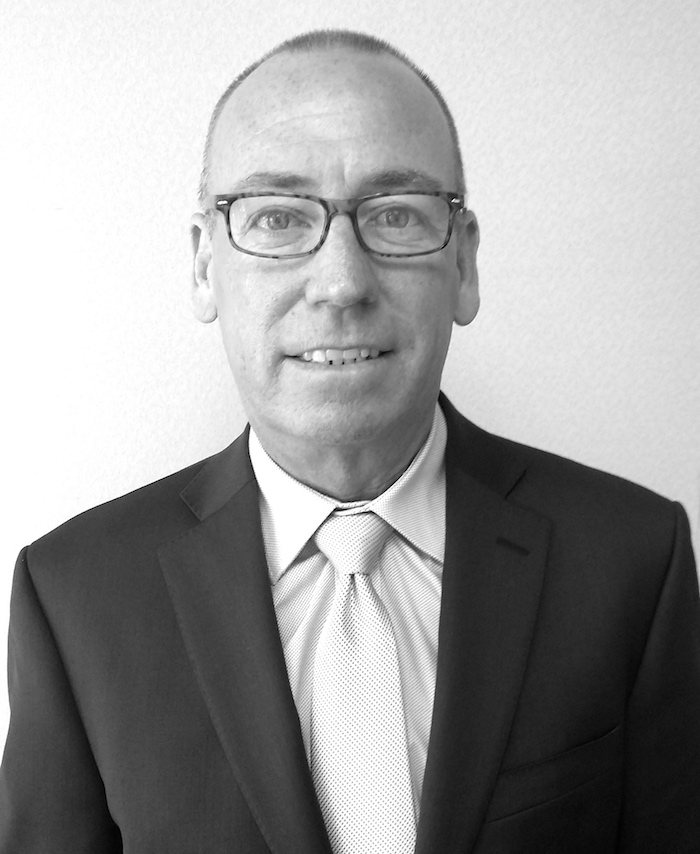 Senior Legal Administrator
Richard Silber is a lifelong Californian with over 30 years of client services experience.  After graduating from the University of California, San Diego with pre-law degrees in Philosophy and Political Science. Mr. Silber began his professional career in client services by taking customer facing positions in the technology industry.
Mr. Silber has filled client services position in both inside and outside of the legal community.  Though his career has taken him into different industries, the constant has always been putting the client's needs first and foremost.  This philosophy has made Mr. Silber a perfect fit for the firms role as a legal administrator, where our clients' best interest is job number one. His responsibilities vary at our firm, but all of them revolve around exceeding our clients' expectations.
K.T.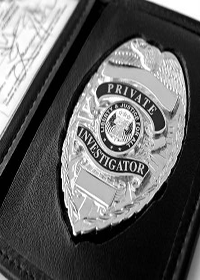 Private Investigator of Counsel
Kevin Roncevich served honorably in the United States Navy from 1997 – 2001. While stationed in San Diego, California, Mr. Roncevich was deployed twice (Onboard the USS Abraham Lincoln) to the Persian Gulf in support of operation Southern Watch. During the 1998 deployment, the USS Abraham Lincoln carrier battle group launched Tomahawk cruise missiles against two sites. The first was a Sudanese pharmaceutical factory suspected of assisting Osama Bin Laden in making chemical weapons. The second was Bin Laden's terrorist training camps in Afghanistan. These strikes were ordered by President Clinton thirteen days after terrorists bombed the US embassies in Kenya and Tanzania and was codenamed Operation Infinite Reach. While serving in the US Navy, Mr. Roncevich received several awards / recognitions.

Personal Accomplishments / Awards:

• Sea Service Deployment Ribbon (2).
• Armed Forces Expeditionary Medal (2).
• Meritorious Unit Commendation (2).
• Good Conduct Medal.
• Coast Guard Unit Commendation with Operational Distinguishing Device.
• Battle "E" Award.
• Flag Letter of Commendation. 
• Navy Achievement Medal.
• Letter of Commendation from Rear Admiral, United States Navy.
• Sailor of the Month.
• Junior Sailor of the Month.
• Letter of Appreciation from Commanding Officer HS-4.
• Letter of Commendation from Commanding Officer HS-4.
After serving honorably in the US Navy, Mr. Roncevich attended the Golden West Police Academy (Huntington Beach, CA) from November 2001 – April 2002. Due to Mr. Roncevich being at the top of his class, he was hired by the Cypress Police Department in February 2002. As a police officer with the City of Cypress, Mr. Roncevich was worked as a patrol officer, training officer, SWAT team member and a criminal investigations detective. Mr. Roncevich has approximately 2,000 hours of formal training, as well as thousands of additional on the job training. Mr. Roncevich has also attended / completed hundreds of hours of advanced officer training, some of which are listed below.
Patrol Officer – As a patrol officer, Mr. Roncevich provided for public safety by maintaining order, responding to emergencies, protecting people and property, enforcing motor vehicle and criminal laws, and promoting good community relations. Identify, pursue, and arrest suspects and perpetrators of criminal acts. Patrol officers shall review facts of incidents to determine if criminal acts (state and federal) or city municipal violations were committed. Part of the job of a patrol officer is to testify in court to present evidence or act as witness in traffic and criminal cases. Mr. Roncevich often had to process prisoners, prepare and maintain records of prisoner bookings and prisoner status during booking and pre-trial process.
Training Officer – As a training officer, Mr. Roncevich was responsible to train / evaluate new officers to insure that they can work unaccompanied in a safe, skillful, efficient and professional manner. The new officer is assessed on performance (including but not limited to report writing, knowledge of city, state and federal laws, driving skills and officer safety), improvement and overall conduct.
SWAT Team Member – As a SWAT team member, Mr. Roncevich responded to SWAT "callouts", which were most commonly used in order to ensure the safety of other police officers in case a large, violent outburst occurs. These situations include the arrests of violent criminals, hostage situations, riots, counter-terrorism, perimeter security, identifying threats in high-security situations and many other police situations where the safety of the public or police officers is in danger. As part of the West County SWAT Team, Mr. Roncevich also carried out high risk search/arrest warrants. Mr. Roncevich's primary position on the SWAT Team was the breacher, responsible for breaching the structure in question to allow the entry team access to the structure in question.
Criminal Investigations / Detective – Mr. Roncevich was a criminal investigator for 4 years. While a police detective, Mr. Roncevich worked on fraud cases (including but not limited to identity theft, fraudulent use of access cards, etc.) property crimes (including but not limited to burglary (residential and vehicle), vandalism, theft, etc.) as well as crimes against persons (including but not limited to sexual assault cases, domestic violence, robbery and homicide). As a detective / investigator Mr. Roncevich's job tasks included performing regular investigations for all crimes and establishing appropriate witnesses and suspects, maintaining knowledge on all factual requirements, coordinating with the crime lab team to perform various tests on evidence collected from scene and monitor all conditions of victims and assist to obtain all required statements. Mr. Roncevich also worked directly with the district attorney's office to build strong cases for jury trials. Writing search warrants, meeting with the district attorney to review the search warrant and meeting with a judge to review and sign the search warrant was a common occurrence as a police detective / investigator. As a police investigator / detective, Mr. Roncevich also spent hundreds of hours conducting undercover surveillance operations following suspects involved in criminal activities (including but not limited to narcotics and homicides). Mr. Roncevich spent hundreds of more hours conducting static surveillance on locations in preparation for search / arrest warrants. As a lead investigator, Mr. Roncevich would oversee a group of detectives / investigators and often times outside law enforcement (FBI, DOJ, Secret Service, etc.) to work complex cases. This involved overseeing and managing up to 25 other law enforcement professionals.
Personal Accomplishments / Awards:

• Gold Distinguished Service Medal – Awarded for heroism and bravery displayed during an officer involved shooting of an armed robbery suspect.
• Letter of Commendation – From the Orange County District Attorney's Office during my investigation of a high profile case.
• Letter of Commendation – Following bank robbery that resulted in a vehicle pursuit with the apprehension of the "Cash and Carat" bandits.
• Letter of Appreciation from Los Alamitos Chief of Police for apprehension of suspects who fled from officers. 
• Formal recognition from the Cypress Chief of Police for the apprehension of an illegal narcotic suspect who fled from officers.
• I designed and implemented a new "department wide" form that is used when investigating subjects under the influence of illegal narcotics.
• Letter of Appreciation from American Rentals for Solving a Complex Theft Case Involving Industrial Equipment.
• Letter of recognition from the Cypress Chief of Police for "team effort and dedication" with regards to a large scale search for a robbery suspect.
• Letter of recognition from the Cypress Chief of Police for the successful apprehension of several felony vandalism suspects who were unable to escape due to "planned approach that thwarted any escape."
• Letter of recognition from the Cypress Police Narcotics Sergeant regarding a confidential informant referral that resulted in a search warrant service, resulting in the arrest of two subjects, for a large amount of methamphetamine, packaging material, scales, paraphernalia and a firearm.
Advanced Officer Training:

• Criminal Investigations – Riverside County Sheriff's Department
• Courtroom Testimony – Riverside County Sheriffs' Department
• Advanced Interview and Interrogation – Riverside County Sheriff's Department
• Child Abuse / Sexual Assault – Riverside County Sheriff's Department
• Homicide Investigation – Orange County Sheriff's Department
• Elder Abuse Investigation – Orange County Sheriff's Department
• Drug Abuse Recognition – California Narcotic Officer Association
• Search Warrant Instructions – San Bernardino County Sheriff's Department
• Emergency Response To Terrorism Incidents – Orange County Sheriff's Department
• Certificate of Training in the Identification Of Counterfeit Digital Video Disc (DVD) – The Motion Picture Association Of America, Inc.
• Vehicle Theft – Orange County Sheriff's Department
• Identity Theft – San Diego Regional Training Center
• Alcohol Sensor Device Certified – Orange County Sheriff's Department
• Certified in the Lawful Interception of Wire and Electronic Digital Pager or Electronic Cellular Telephone Communications – State of California Department of Justice
• DNA Evidence Collection – City of Cypress
• Certified with the QUICKCHECK Narcotic Identification Kit
• Training on the PENI Street Gang (Public Enemy Number One) – The Southern California Skinhead Task Force & The Orange County Training Managers Association
In 2013, after receiving a retirement from the Cypress Police Department, Mr. Roncevich started a private security firm. As a business owner / vice president, Mr. Roncevich was tasked with developing a business plan that includes a description of the product or service, how to finance the business (loans, investors), deadlines for the business and the overall goal. Mr. Roncevich's duties include reviewing sales reports and financials, and comparing them to goals set out in short- and long-term plans. Mr. Roncevich was also tasked with reviewing profit-and-loss statements and other financial reports related to the company balance sheet. As a business owner other duties / responsibilities include (but not limited to) identify problems, make decisions, interpret results based on quantitative techniques and improve quality and productivity by streamlining systems and processes. Below are some of Mr. Roncevich's personal accomplishes as well as the accomplishments of the company.
Personal Accomplishments:

• Accountable for the direction and successful operation of the Sales Division / Operations Division of the company which resulted from zero revenue from the start of the company to over 4 million dollars by the end of year three. Part of my accomplishment was forecasting a sales growth of 5.5 million by the end of year four, while maintaining a 40 percent profit margin and 150 employees company-wide. 
• Directly responsible for the purchasing, deployment and maintenance of 35 patrol vehicles into the company fleet.
Company Accomplishments:

• Orange County Business Journal – Named the second fastest growing small business within Orange County, CA.
• San Jacinto School District Certificate of Recognition for service to the community.
In 2015, while owning the private security firm, Mr. Roncevich opened up a Private Investigations Firm. As the owner and private investigator, Mr. Roncevich worked Criminal / Civil Defense Investigations, AOE/COE Investigations, Welfare / Insurance Fraud as well as provide expert witness testimony.
While being very busy during a professional career, Mr. Roncevich has still found time to continue his professional education and obtain professional licenses, see below:

• 55+ General Education units from Cypress College, Golden West College and Coastline Community College.
• Basic Peace Officer Standards and Training certificate.
• Intermediate Peace Officer Standards and Training certificate.
• Advanced Peace Officer Standards and Training certificate.
• Private Patrol Operator – Bureau of Security and Investigative Services.
• Private Investigator – Bureau of Security and Investigative Services.
• Guard Card – Bureau of Security and Investigative Services.
• Certificate of Completion Used Vehicle Pre-Licensing Education Program.
Christopher Vaughan
Department of Motor Vehicle Specialist
Chris Vaughan joins the team at San Diego DUI Attorney as the firm's expert in the DMV administrative proceedings. Mr. Vaughan has focused his entire career in assisting the clients of San Diego DUI Attorney whose livelihood and/or careers are tied to their ability to operate a motor vehicle. From pilots to Commercial Truck Drivers, Mr. Vaughan works very close with each client in developing a personal strategy as it pertains to the administrative law process of the DMV. Mr. Vaughan has been recognized in the Southern California legal community as an expert in the process of DMV hearings. Mr. Vaughan has handled issues ranging from DUI suspensions to license revocations and his tenacity and creative approaches to each client's case set him apart as an expert in the DMV hearing process. Chris Vaughan's success representing drivers against the DMV is a product of his experience, knowledge and reputation. Chris has conducted well over 1,000 administrative hearings and has assisted in several successful Writs of Mandamus, which is an appeal in civil court where the driver sues the DMV for wrongfully suspending the license after a hearing. In order to succeed against the DMV, Chris exhaustively studies the statutes, codes and case law that govern the administrative hearing procedures. Chris' constant presence at the Driver Safety Office over the years enabled him to foster positive working relationships with the various personalities involved in the process and he has gained an intimate knowledge of the constantly evolving practices and idiosyncrasies of the DMV. Chris is skilled in handling numerous types of suspension actions including DUI ("APS"), negligent operator ("Neg Op"), physical and mental ("P&M"), lack of skill, financial responsibility ("FR"), fake IDs and both regular and emergency re-examinations. Chris is proud to represent his clients, who find him friendly, sympathetic, savvy and highly accessible.