Thomas Matthews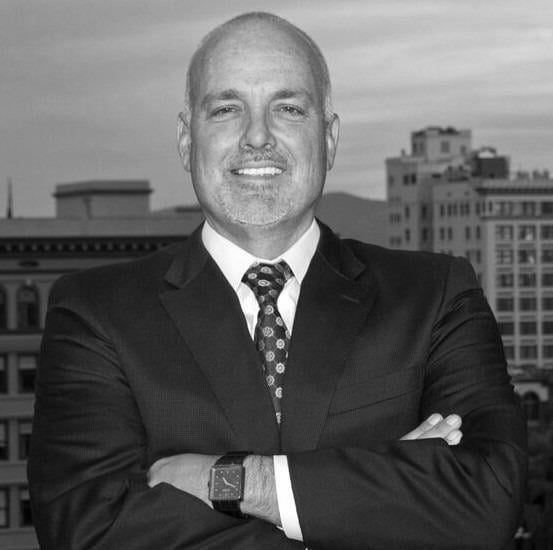 ATTORNEY OF COUNSEL
Thomas Matthews is a well-respected trial attorney who has handled over a thousand cases throughout his 26 years of experience. Mr. Matthews, a firm believer in integrity and empathy, is a problem solver who will do everything in his power to help his clients get a second chance and preserve their freedom. Due to his exceptional trial and criminal defense skills, Mr. Matthews has recently been recognized as one of the Top 100 Trial Lawyers. As a testament to his service, Mr. Matthews has earned hundreds of five-star reviews in addition to receiving endorsements from many reputable organizations and clients. Many of Mr. Matthews cases are dropped as a result of his unique defense strategies and enduring commitment.
After experiencing what he thought to be a severe case of injustice involving a close member of his family, Mr. Matthews gathered the inspiration to become a lawyer. Thomas Matthews earned his law degree from California Western School of Law after graduating from Stockton University in New Jersey. Mr. Matthews began his own law practice after passing the bar exam on the first attempt. Over 26 years, Thomas has become well respected by judges and his peers, resulting in an A-plus rating from the Better Business Bureau and 5-star ratings from Avvo, Google, and Yelp.
Mr. Matthews is licensed to practice before all state courts of California, including the United States Court of Appeal for the Third Circuit, the United States District Court for both the Central and Southern California Districts, and the United States Supreme Court. He is a member of the National Trial Lawyers Association, Consumer Attorneys of California, the Criminal Defense Bar Association, and the Criminal Justice Act Panel for the United States District Court.
Thomas Matthews has handled many various cases, some of which include multiple international narcotics trafficking and money laundering cases from Arizona, California, Kansas, Nevada, New Jersey, Texas, and Washington DC. His experience handling Federal Crimes, Felony Crimes, and Misdemeanors is what will help you win your case.
THOMAS (TJ) FILICIA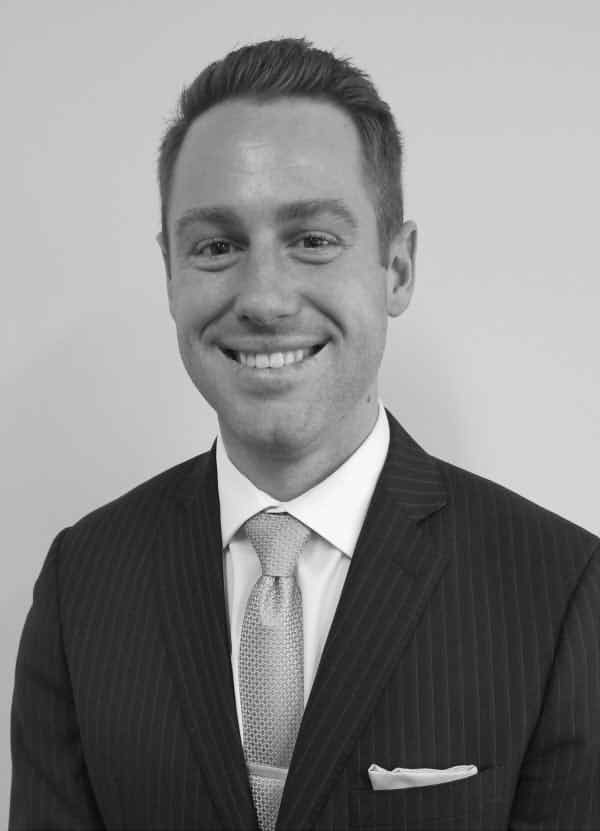 ATTORNEY OF COUNSEL
Thomas Filicia joins the San Diego Criminal Attorney. Thomas is responsible for extensively evaluating each case, and then consulting with the rest of the team to determine how the specific needs of each individual client can best be addressed. Thomas' attention to detail, team mentality, and communication skills have made him a valuable asset to our firm.
Thomas was born and raised in San Diego and has resided in Southern California for most of his life. He is a graduate of the Syracuse University College of Law, where he was a member of the school's American Bar Association Negotiation Team. At Syracuse, he developed a passion for criminal defense law and clerked for a law firm that handled primarily criminal appeals. He has drafted appellate briefs in several areas of criminal law including Parole Violations, Domestic Violence, Rape, and Murder. After graduating from law school, Thomas worked for one of San Diego's preeminent Construction Defect and HOA law firms. He is also a member of the St. Thomas Moore Society for Catholic Attorneys.
Prior to attending law school, Mr. Filicia studied Communications at Loyola Marymount University, where he also played Varsity Baseball. He then went on to earn his bachelor's degree in Philosophy from St. John's University. At St. John's, he was a member of the University's Ethics Debate Team, which competed annually in national competitions.
Thomas is an avid sports fan, who enjoys staying active, and rooting for the Padres, Lakers, and Cowboys, in his free time.
DAVID RUYLE

ATTORNEY OF COUNSEL
David J. Ruyle, Jr. focuses his criminal and DUI defense practice in San Diego where he was born and raised. He received his Bachelor of Arts degree from Baylor University in 1998 and his law degree from Trinity Law School in 2002. During law school, Mr. Ruyle interned with the San Diego County Public Defender's office where he was exposed to felony related matters.
After working for a few years as an attorney on DUI and other criminal matters, he had a calling to better understand the public perception of law enforcement and the realities officers face. That calling led him to attend a California POST certified Police Academy in 2007 and become a Reserve Police Officer with the City of El Cajon. As a police officer, he was certified to use the PAS and Intoximeter to determine the level of intoxication. He was exposed not only to the policies and procedures a police department and its officers must follow but the effects they have on the community. During his commission as an officer, he was exposed to drunk drivers, domestic violence, and narcotics offenders along with many other issues a patrol officer encounters on a daily basis. He enjoyed his participation in many community outreach events sponsored by the police department.
While he was a reserve police officer he continued his legal practice representing clients in criminal matters and was able to effectively apply his experience as a police officer to his cases and addressing his clients' needs. He has since resigned his commission with the City of El Cajon but has a passion for sharing what he learned. He was able to share his real world and academic experience as an adjunct professor in the Criminal Justice Department of both Westwood College and the University of Phoenix. He now continues to work with students studying for the Bar Exam.
As a criminal defense attorney, Mr. Ruyle has represented clients charged with misdemeanors such as DUIs, domestic violence, drug possession and theft to felony cases such as severe domestic violence, burglary, robbery, and narcotics. He takes pride in understanding his clients' situations and being attentive to their needs while seeking a favorable outcome for their case. Also of importance to him is his clients' ultimate well-being and the correction of any patterns of behavior that may be the underlying factor in their criminal case.
Mr. Ruyle is in good standing with the State Bar of California, a member of the San Diego County Bar Association and California Public Defender's Association.
S.A. Sue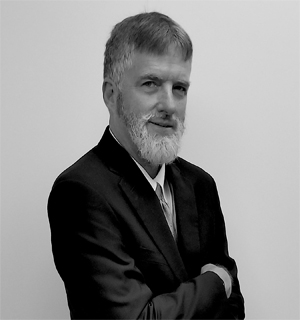 Attorney of Counsel
I, Samuel Sue J.S.D., have joined San Diego Criminal Attorney as the new Senior Attorney of Counsel. I have practiced law in various areas for a multitude of clients for several decades. This experience has also allowed me to play a crucial role in developing the primary stages of cases for you, our valued clients, here at San Diego Criminal Attorney. I will maintain consistent and unbroken contact with both the defense team and you to develop a winning legal strategy.
Retaining the services of the San Diego Criminal Attorney means that I will work with you in the primary consultation to determine if you have a solid case and, if so, how to achieve the best outcome possible for you. I work extensively with former detectives and officers, granting me unique insight into the application of the law and how best to fight criminal charges.
My role within the larger legal team is one in which I will always listen and analyze every aspect of your criminal case and then present the collated information to the attorney overseeing your case for the firm. I will work with you, our attorneys, and outside investigators to specifically craft a legal plan that will likely be successful. The most valuable currency in a criminal case is to possess all the data and facts, thereby allowing me to do everything within my power to properly represent you in any legal proceedings.
San Diego Criminal Attorney is a prestigious firm that focuses on the needs of our clients. As Senior Attorney of Counsel, I will always make certain that all the necessary time and resources will be dedicated to your defense. Doing so will ensure that I can work alongside our other attorneys to customize an effective legal strategy for you.
I am a proud graduate of Wake Forest University as well as American University, where I received my master's in International Law and Policy. Following this, I graduated from San Diego's Thomas Jefferson School of Law and I am certified to be an attorney in the states of California, North Carolina, and Nevada. I then received my second master's degree and a Ph.D. in International Financial and Tax Laws. During this time, I also worked as an instructor in various international affairs and worked with a highly distinguished law firm that focused on financial, tax, and estate law.
I have used my rigorous and extensive education to secure the position of an estate planner and financial advisor to different entities in the private sector, including both families with sizable estates and corporations. This means that I was responsible for creating customized legal policies that protected assets, maximized investments, and kept overall finances healthy and robust. I have also helped various overseas companies secure the requisite legal backing to conduct their business or operations within the borders of this country. Furthermore, I am licensed as an adviser on financial and investment matters.
I have also worked with immigrants on the individual level, helping them secure their citizenship or status as legal residents and I am a proud member of AILA, which is a legal organization for lawyers who work with immigrants and people without American citizenship. I have 20 years of experience in immigration law and will use this while representing any client of the San Diego Criminal Attorney who may not be an American citizen.
Over the years, I have amassed a wide range of experience while working for all kinds of clients. As Senior Attorney of Counsel at San Diego Criminal Attorney, I will bring this formidable knowledge and skill set to all of my cases and you can rest assured that you will always be in capable hands.
THOMAS J. BECK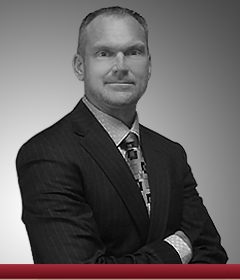 DIRECTOR OF OPERATIONS
Thomas Beck joins The San Diego Criminal Attorney as the Senior Director of Operations and Client Operations. Mr. Beck has spent over 19 years as an industry leader and has worked with one of the largest law firms in Arizona focusing only on DUI and criminal defense. Mr. Beck joins San Diego Criminal Attorneys and brings a dedication of excellence that consistently exceeds our client's expectations. Mr. Beck is a critical liaison between New Client Relations and the Senior and Associate attorneys within the law firm. Mr. Beck is part of the initial process in determining each element and responsibility of each team member in how they will respond and engage in each client's case. Mr. Beck works closely with the senior trial attorneys, associate attorneys, department of motor vehicle attorneys, and the private investigators within the law firm. With a focus on treating each client like our only client, we consistently strive every day to go beyond our client's expectations. 
Kevin Roncevich (K.T.)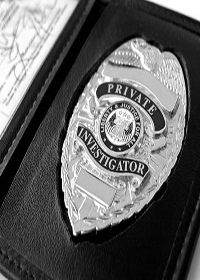 PRIVATE INVESTIGATOR OF COUNSEL
From 1997 to 2001, Kevin Roncevich honorably served the United States Navy. He was twice deployed to the Persian Gulf onboard the USS Abraham Lincoln, where he participated in Operation Southern Watch. He was also a valued member of Operation Infinite Reach, a1998 mission ordered by President Clinton in retaliation for bombings at US embassies in both Kenya and Tanzania. As part of this mission, two Tomahawk missiles were launched against a pharmaceutical plant in Sudan as well as terrorist training camps in Afghanistan. Officials suspected the factory of producing chemical weapons meant to support Osama Bin Laden and his terrorist efforts. For his role in this and many other critical missions, Mr. Roncevich was awarded with several medals and commendations.
US Navy Awards and Accomplishments
Sea Service Deployment Ribbon (Mr. Roncevich received two such honors)
Armed Forces Expeditionary Medal (Mr. Roncevich received two such honors)
Navy Achievement Medal
Flag Letter of Commendation
Battle "E" Award
Junior Sailor of the Month
Letter of Appreciation given by Commanding Officer HS-4
Good Conduct Medal
Meritorious Unit Commendation (Mr. Roncevich received two such honors)
Coast Guard Unit Commendation with Operational Distinguishing Device
Letter of Commendation given by Rear Admiral, United States Navy
Letter of Commendation given by Commanding Officer HS-4
Sailor of the Month
After honorably serving the US Navy for many years, Mr. Roncevich left service to pursue a career in law enforcement. In less than six months, Mr. Roncevich was at the top of his class at the Golden West Police Academy in Huntington Beach, CA. His strong academic performance put him at the top of his class, attracting the attention of the Cypress Police Department. In 2002, he was hired as a patrol officer, eventually working his way up to training officer, SWAT team member, and, eventually, a criminal investigations detective. In addition to his 2,000 hours of instructional training and thousands of hours of on the job training, Mr. Roncevich has also attended advanced training sessions to further his skills and to help make the area safer for all residents. While working for the City of Cypress police, Mr. Roncevich had numerous responsibilities, including:
Patrol Officer. Mr. Roncevich's primary responsibility while working as a patrol officer was to ensure public safety. This goal was achieved through protecting people and property, responding to emergency calls and situations, and generally maintain public order. As a patrol officer, he also enforced criminal laws, identified, pursued, and arrested suspects, and promoted good community relations between residents and the Cypress Police. Mr. Roncevich was also required to review incident facts and determine whether or not a state or federal crime had indeed committed and had to testify in court as a witness during traffic and criminal cases. Processing prisoners, maintaining accurate records, and overseeing prisoner status during pre-trial matters are also the responsibilities of a patrol officer.
Training Officer. Training officers must work with new hires, ensuring that they have all the tools and knowledge required to safely and skillfully work without additional oversight. As a training officer, Mr. Roncevich had to both train and assess new officers on report writing, improvement, knowledge of federal, state, and municipal laws, and overall performance and conduct.
SWAT Team Member. SWAT teams ensure the safety of citizens and other police officers during potentially violent and contentious encounters. These "callouts," as they are known, usually occurred in situations where there were riots, perimeter security, hostage situations, or threats in high-security or high-traffic areas. As a member of West County's SWAT team, Mr. Roncevich was directly responsible for the safety of other officers. Acting as the team's breacher, he was the individual charged with gaining access to whatever building or structure is involved to allow space for the rest of the team to move in. He was also responsible for executing high-risk search warrants and arrests.
Criminal Investigations Detective. For four years, Mr. Roncevich worked as a criminal investigator, primarily focusing on fraud cases (such as identity theft or credit card fraud), property crimes (such as vandalism and theft), and assaults (such as sexual assault, aggravated assault, and domestic violence), and homicide. He was responsible for investigating all crimes reported to him interviewing witnesses and suspects, coordinating with other departments and crime labs, and monitoring all evidence collection, including statements as well as physical evidence. As matters appeared before the courts, Mr. Roncevich assisted the district attorney's office to help ensure that all cases were strong before being presented to the jury. This includes writing search warrants and meeting with the judge in the course of their execution. While working as a criminal investigator, Mr. Roncevich also went undercover, conducting hundreds of hours of surveillance operations. He was also instrumental in static surveillance situations, gathering evidence required for search and arrest warrants. Eventually, Mr. Roncevich became lead investigator and was responsible for managing a group of up to 25 individuals employed in various law enforcement capacities. It also involved coordinating investigations with other law enforcement agencies, such as the FBI, Secret Service, and the Department of Justice.
Law Enforcement Awards and Accomplishments
Gold Distinguished Service Medal, which is awarded to officers who demonstrate heroism and bravery for his role in an officer-involved shooting
Letter of Recognition received from the Cypress Police Narcotics Sergeant in relation to a search warrant that resulted in the apprehension of two individuals and the seizure of a large volume of drugs
Letter of Recognition from the Cypress Chief of Police regarding a "planned approach that thwarted any escape" when numerous vandalism suspects were apprehended without incident
Letter of Recognition from the Cypress Chief of Police regarding a large-scale search for a suspect Mr. Roncevich participated in, thanking him for "team effort and dedication"
Letter of Appreciation from American Rentals, regarding a highly complex theft case
Letter of Appreciation from the Los Alamitos Chief of Police, regarding the apprehension of a suspect who had previously fled police custody
Letter of Commendation, regarding the apprehension of a team of criminals known as the "Cash and Carat Bandits"
Letter of Commendation from the Orange County District Attorney's Office, regarding the assistance Mr. Roncevich provided throughout a high-profile case
Formal Recognition from the Cypress Chief of Police, regarding the apprehension of a suspect who had previously fled police custody
Designed and implemented a new form, to be used department wide when apprehending and interviewing suspects believed to be under the influence of illicit narcotics
Advanced Officer Training
Specific training received on the PENI Street Gang, noted as Public Enemy Number One, offered by Orange County Training Managers Association and the Southern California Skinhead Task Force
QUICKCHECK Narcotic Identification Kit certification
DNA Evidence Collection certification from the City of Cypress
Lawful Interception of Wire and Electronic Digital Pager or Electronic Cellular Telephone Communications Certification from the State of California Department of Justice
Alcohol Sensor Device Certification from the Orange County Sheriff's Department
Identity Theft Certification from the San Diego Regional Training Center
Vehicle Theft Certification from the Orange County Sheriff's Department
Identification of Counterfeit Digital Video Discs Certification from the Motion Picture Association of America, Inc.
Emergency Response to Terrorism Incidents training provided by the Orange County Sheriff's Department
Search Warrant Instructions training received by the San Bernardino County Sheriff's Department
Drug Abuse Recognition training offered by California Narcotic Officer Association
Elder Abuse Investigation training received from the Orange County Sheriff's Department
Homicide Investigation training offered by the Orange County Sheriff's Department
Child Abuse and Sexual Assault training offered by the Riverside County Sheriff's Department
Advanced Interview and Interrogation received from the Riverside County Sheriff's Department
Courtroom Testimony training received by the Riverside County Sheriffs' Department
Criminal Investigations training received by the Riverside County Sheriff's Department
Mr. Roncevich retired from the Cypress Police Department in 2013 and began his own private security firm. As part of creating this firm, he developed a business plan, financing, setting deadlines, and coming up with an overall goal. Throughout this process, he was tasked with reviewing sales reports and comparing numbers with company goals. This job also entailed reviewing profit and loss statements and other balance sheets. As the owner and operator of the company, he is now responsible for decision making, problem solving, and problem identification, through the use of quantitative techniques.
Personal/Professional Accomplishments:
Responsible for overseeing the sales division and operations division of the security firm. When the company began, this department brought in zero revenue, but after three years, it brought in over $4 million dollars, largely due to Mr. Roncevich's direction. Part of this success was due to a forecasted sales growth of $5.5 million by the end of the fourth year of operation, while still working with a 40 percent profit margin and without sacrificing any of the 150 staff members
Mr. Roncevich was also in charge of the acquisition, deployment, and ongoing maintenance of patrol vehicles, with 35 currently being part of the company's fleet
Company Accomplishments
Certificate of Recognition from the San Jacinto School District, regarding the work the company has done to keep the community safe
Recognized as the second-fastest growing small business in Orange County by the Orange County Business Journal
As part of his job as a private investigator, Mr. Roncevich has participated in numerous investigations involving many other community agencies, including those related to criminal, civil, AOE/COE, welfare, and insurance fraud. He continues to provide expert witness testimony as well.
Ongoing professional education is extremely important to Mr. Roncevich. To that end, he has taken the following educational courses:
Used Vehicle Pre-Licensing Education Program, Certificate of Completion
Bureau of Security and Investigative Services, Guard Card
Bureau of Security and Investigative Services, Private Investigator
Bureau of Security and Investigative Services, Private Patrol Operator
Training Certificate received in Basic Peace Officer Standards
Training certificate received in Intermediate Peace Officer Standards
Training certificate received in Advanced Peace Officer Standards
Over 55 general education units received from Cypress College, Coastline Community College, and Golden West College
Ricky Laureano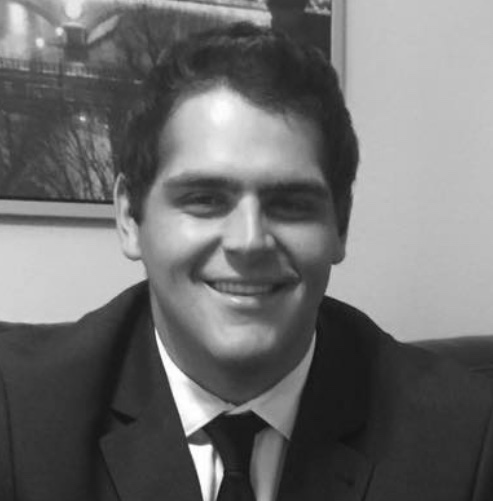 Legal Assistant
Ricky is a recent graduate from the University of San Diego where he received his bachelor's degree in History. As he is applying for law school in the Fall, Ricky desires to learn as much as possible about the law industry, how to best represent and serve clients who need legal assistance, and what it truly means to be an attorney. Ricky's responsibilities include but are not limited to drafting expungements, filling out necessary DMV paperwork and other documents for clients, and preparing the website responsible for the communication between clients, the attorneys and their staff. Ricky's main goal is to serve each client by assisting the attorneys while developing the knowledge to become an effective law student and successful attorney in the future.