Ninaz Saffari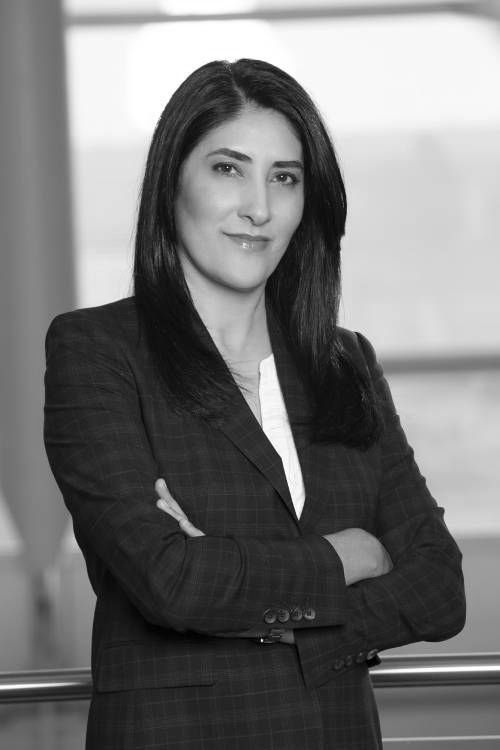 If you're looking at years or even decades in prison because of a sex-crimes prosecution, there is simply no better defense lawyer than Ninaz Saffari in the entire state. Since March 2005, when she was first admitted to the California Bar, Ninaz's practice has largely focused on defending her clients against almost every imaginable type of sex charge – from misdemeanor sexual battery all the way to forcible rape of a minor with a potential life sentence.
Ninaz first began fighting sex-crime prosecutions when she started working as a Deputy P.D. at the Los Angeles County Public Defender's Office. She later learned to investigate a sex crimes case the way detectives should do, and, when appropriate, to aggressively push it towards trial. Indeed, thus far she has taken more than sixty (60) cases all the way through trial, and has defended more than two thousand individuals.
After more than 16 years of criminal law experience with an outstanding track record, Ninaz regularly gives advice to less experienced attorneys on the finer points of California sex crimes law, as well as defense and trial strategies. She has also appeared numerous times on network TV as an expert, including on CNN, ABC, CBS, Fox News, and MSNBC.
Although she has two offices in L.A., Ninaz is able and willing to travel anywhere in California to fight on behalf of her clients, and occasionally works with other attorneys as co-counsel. She particularly excels at fighting so-called "slam-dunk" cases which appear unwinnable.
Ninaz's other specialty is handling "Pre-File" sex crimes cases, where, either before or even shortly after charges are filed, she works tirelessly to convince the investigating detective to forego referring the matter to the DA's Office; or, if it's already been referred, to convince the prosecutor to reject it.
JEFF VOLL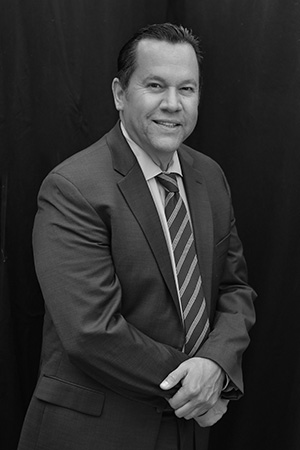 Criminal defense lawyer P. Jeff Voll has been practicing criminal defense law since 2001. He has never been employed in any other field of law other than criminal defense. His passion and life's work are that of a criminal defense attorney. For nearly two decades he has defended those accused of serious criminal cases and has become one of California's top trial litigation attorneys and his superior record is recognized not only by his peers, but the district attorneys, city attorneys, and judges throughout California. Attorney Jeff Voll takes pride in his trial expertise and his jury trial record is unprecedented.
Some lawyers do NOT take cases where the accused is charged with a crime involving minor children or the elderly as victims. Jeff Voll is not one of these lawyers. He is of the belief that all citizens should be afforded a vigorous defense no matter what the charges or potential sentences are. He has defended United States Federal Agents, local law enforcement police officers, 3rd strike ex-convicts, housewives, homeless veterans, U.S. Army Captains, attorneys, children of prosecutors that he faces in court, people dependent on narcotics, etc .. with amazing results. Jeff's passion is trial work. There is no case that he will not try to a jury. All he needs is the blessing of his client(s). Jeff once tried a "gang" case where all of the 10 defendants were represented by him as the sole attorney. After three weeks of trial, he secured a Not Guilty verdict for all of his clients. It took the Clerk of the Court over 20 minutes to read all of the Not Guilty verdicts in open court. San Fernando Case # 9SR02269. He has been successful in achieving over 100 Case Dismissals in one 12-month period. No other attorney can say this. No other attorney can make this claim.
Announcing ready for trial puts the prosecutor on notice that you are NOT taking any deals and to you are in fact, Ready for Trial. Call our law firm for any crimes that you may be facing and you may just be another in a long line of case dismissals.
THOMAS (TJ) FILICIA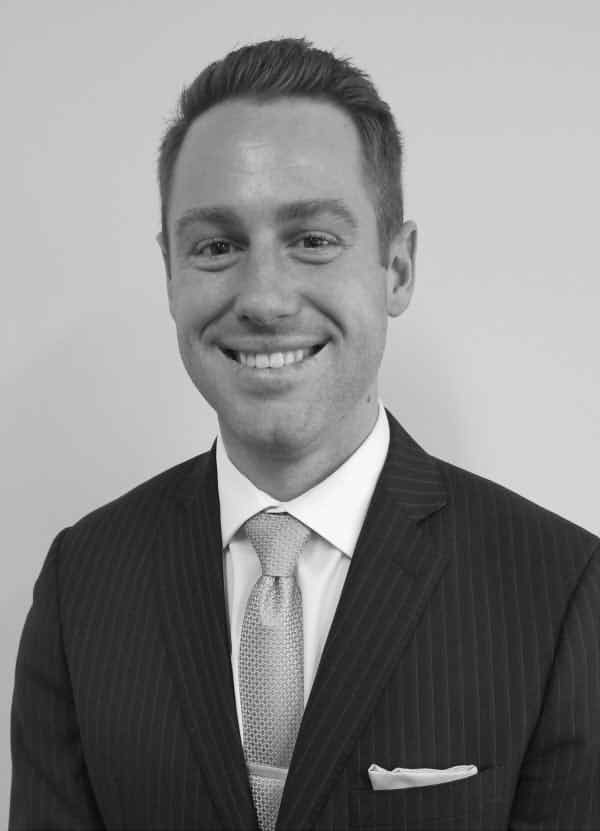 ATTORNEY OF COUNSEL
Thomas Filicia joins the San Diego Criminal Attorney. Thomas is responsible for extensively evaluating each case, and then consulting with the rest of the team to determine how the specific needs of each individual client can best be addressed. Thomas' attention to detail, team mentality, and communication skills have made him a valuable asset to our firm.
Thomas was born and raised in San Diego and has resided in Southern California for most of his life. He is a graduate of the Syracuse University College of Law, where he was a member of the school's American Bar Association Negotiation Team. At Syracuse, he developed a passion for criminal defense law and clerked for a law firm that handled primarily criminal appeals. He has drafted appellate briefs in several areas of criminal law including Parole Violations, Domestic Violence, Rape, and Murder. After graduating from law school, Thomas worked for one of San Diego's preeminent Construction Defect and HOA law firms. He is also a member of the St. Thomas Moore Society for Catholic Attorneys.
Prior to attending law school, Mr. Filicia studied Communications at Loyola Marymount University, where he also played Varsity Baseball. He then went on to earn his bachelor's degree in Philosophy from St. John's University. At St. John's, he was a member of the University's Ethics Debate Team, which competed annually in national competitions.
Thomas is an avid sports fan, who enjoys staying active, and rooting for the Padres, Lakers, and Cowboys, in his free time.
DAVID RUYLE

ATTORNEY OF COUNSEL
David J. Ruyle, Jr. focuses his criminal and DUI defense practice in San Diego where he was born and raised. He received his Bachelor of Arts degree from Baylor University in 1998 and his law degree from Trinity Law School in 2002. During law school, Mr. Ruyle interned with the San Diego County Public Defender's office where he was exposed to felony related matters.
After working for a few years as an attorney on DUI and other criminal matters, he had a calling to better understand the public perception of law enforcement and the realities officers face. That calling led him to attend a California POST certified Police Academy in 2007 and become a Reserve Police Officer with the City of El Cajon. As a police officer, he was certified to use the PAS and Intoximeter to determine the level of intoxication. He was exposed not only to the policies and procedures a police department and its officers must follow but the effects they have on the community. During his commission as an officer, he was exposed to drunk drivers, domestic violence, and narcotics offenders along with many other issues a patrol officer encounters on a daily basis. He enjoyed his participation in many community outreach events sponsored by the police department.
While he was a reserve police officer he continued his legal practice representing clients in criminal matters and was able to effectively apply his experience as a police officer to his cases and addressing his clients' needs. He has since resigned his commission with the City of El Cajon but has a passion for sharing what he learned. He was able to share his real world and academic experience as an adjunct professor in the Criminal Justice Department of both Westwood College and the University of Phoenix. He now continues to work with students studying for the Bar Exam.
As a criminal defense attorney, Mr. Ruyle has represented clients charged with misdemeanors such as DUIs, domestic violence, drug possession and theft to felony cases such as severe domestic violence, burglary, robbery, and narcotics. He takes pride in understanding his clients' situations and being attentive to their needs while seeking a favorable outcome for their case. Also of importance to him is his clients' ultimate well-being and the correction of any patterns of behavior that may be the underlying factor in their criminal case.
Mr. Ruyle is in good standing with the State Bar of California, a member of the San Diego County Bar Association and California Public Defender's Association.
THOMAS J. BECK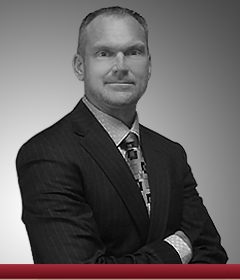 DIRECTOR OF OPERATIONS
Thomas Beck joins The San Diego Criminal Attorney as the Senior Director of Operations and Client Operations. Mr. Beck has spent over 19 years as an industry leader and has worked with one of the largest law firms in Arizona focusing only on DUI and criminal defense. Mr. Beck joins San Diego Criminal Attorneys and brings a dedication of excellence that consistently exceeds our client's expectations. Mr. Beck is a critical liaison between New Client Relations and the Senior and Associate attorneys within the law firm. Mr. Beck is part of the initial process in determining each element and responsibility of each team member in how they will respond and engage in each client's case. Mr. Beck works closely with the senior trial attorneys, associate attorneys, department of motor vehicle attorneys, and the private investigators within the law firm. With a focus on treating each client like our only client, we consistently strive every day to go beyond our client's expectations. 
Ricky Laureano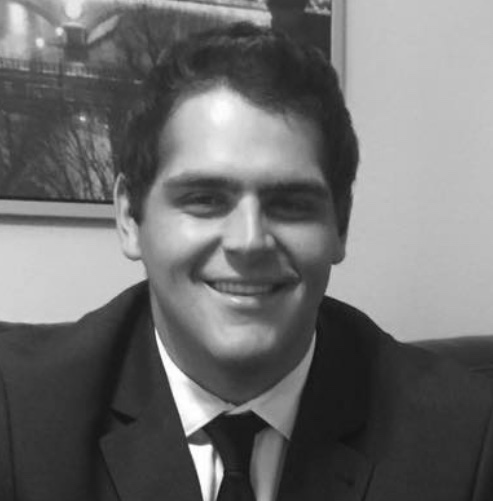 Legal Assistant
Ricky is a recent graduate from the University of San Diego where he received his bachelor's degree in History. As he is applying for law school in the Fall, Ricky desires to learn as much as possible about the law industry, how to best represent and serve clients who need legal assistance, and what it truly means to be an attorney. Ricky's responsibilities include but are not limited to drafting expungements, filling out necessary DMV paperwork and other documents for clients, and preparing the website responsible for the communication between clients, the attorneys and their staff. Ricky's main goal is to serve each client by assisting the attorneys while developing the knowledge to become an effective law student and successful attorney in the future.
Neil Broom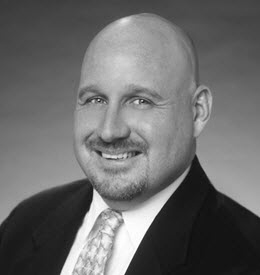 Forensics Computer Specialist
Neil Broom is the President and Laboratory Director of the Technical Resource Center, Inc. As an expert witness, investigator, speaker, trainer, course director, and consultant in the fields of Computer Forensics, Cell Phone Forensics, Call Detail Records and Geolocation Analysis, Network and Computer Security, Information Assurance, and Professional Security Testing, he has over 25 years of experience providing investigative, technical, educational, and security services to the military, attorneys, law enforcement, the health care industry, financial institutions, and government agencies. He is a licensed California Private Investigator, Florida Private Investigator, Texas Private Investigator, Michigan Professional Investigator, Georgia Private Detective, and Georgia Private Detective Instructor. He is a qualified Expert Witness in Federal and State Courts and has been appointed to the Los Angeles Superior Court Panel of Expert Witnesses. Neil Broom was the Developer of the Technical Resource Center's JumpStart Computer Forensics (Applied Computer Forensics) course and the ProDiscover Certified Examiner training course and certification. He has provided training in the fields of Computer Forensics and Information Security to over 3,000 students in the US Government, US Military, US Intelligence Agencies, and Fortune 500 companies in the United States and abroad. Neil Broom coauthored a technical book in 2004 for Sybex Publishing titled Computer Forensics JumpStart. The book is a primer for anyone interested in entering the Computer Forensics field. The second edition of this book was released in 2011, with Broom as the Technical Editor. Neil Broom currently serves on the Ethical Standards Committee of the International Society of Forensic Computer Examiners (ISFCE) and previously served on the National Leadership Assembly of the American Society of Digital Forensics & eDiscovery (ASDFED). Additionally, he is the past Chairman of the Digital Evidence Subcommittee for the International Association for Identification (IAI), a former member of the Delegate Assembly for the American Society of Crime Laboratory Directors / Laboratory Accreditation Board (ASCLD/LAB), and has been a Professional Member of the National Speakers Association. His past employment includes the U.S. Navy as a Submariner, the Gainesville Police Department as a Law Enforcement Officer, the S1 Corporation as a System Administrator, and Internet Security Systems (now a division of IBM) as a Security Trainer. In the fall of 2009, Neil Broom received the quarterly Certified Computer Examiner (CCE) Excellence Award from the International Society of Forensic Computer Examiners (ISFCE), "For work in the field of computer forensics and representing the ISFCE and CCE designation in a positive manner." Neil Broom holds multiple prestigious security certifications including: Certified Computer Examiner (CCE), Certified Fraud Examiner (CFE), Cellebrite Certified Mobile Examiner (CCME), Cellebrite Certified Physical Analyst (CCPA), Cellebrite Certified Operator (CCO), and Certified Information Systems Security Professional (CISSP). Mr. Broom was awarded a Bachelor of Science (BS) in Computer Forensics and Digital Investigation and a Master of Science (MS) in Digital Forensic Management from Champlain College.